In August 2019 I visited Dordogne for a few days. I stayed there in a wonderful chambre d'hôtes with a nice swimming pool. One of the indispensable activities to do in this region is taking a visit to the medieval city of Sarlat. In this article I will give you a number of tips and activities for this beautiful city. 

 
Some history
In the city of Sarlat you will find many medieval houses and buildings. These date from the 13th and 14th centuries and most of them have been restored. The full name of the city is 'Sarlat-la-Canéda.' The village la Canéda used to be a separate village which was later added to Sarlat. The city has been preserved very well as modernization hasn't really touched it. Sarlat is the regional capital of foie gras.
Take a walk through the city
The best thing to do at Sarlat is to take a walk through the city. You can visit the following highlights:
Place de la Liberté – a beautiful market square where you have a 360 degree view of only beautiful buildings. In the church Sainte-Marie church you can visit the tower to get a nice view over the city. You go up with a glass elevator.

The Cathédrale Saint-Sacerdos – a beautiful cathedral in the Gothic style.
Manoir de Gisson – This was early the home of a wealthy family. Now it is a museum where you can admire antique furniture and objects from the past, among other things. The address: 24 Place du marché aux Oies.
Visit  the market
A market of regional products is held on Saturdays. The market takes place on the Place de la Liberté. Keep in mind that Sarlat is a very busy city, especially during the Saturday market. Maybe not the best time to vist with kids! Regional products you can buy on the market: Foie gras, truffles and all kinds of products made from walnuts. Take a Gourmet Tour & Market Visit during which a guide will take you along all the beautiful places of Sarlat and lets you taste the regional products. 
Visit the city at night time 
If it is really hot outside and you want to avoid the crowds, I can definitely recommend you to visit the city in the evening. Enjoy a nice meal in a restaurant and then take a walk through the city. The city is very nicely illuminated at night and as most of the crowds are gone you can enjoy the splendor of the city.   
Activities near Sarlat
Are you done visiting the beautiful city? There are plenty of activities to do near Sarlat. Below some tips:
Les jardins du manoir d'Eyrignac: Visit the beautiful country house with associated gardens of Eyrignac.


La Roque Saint-Christophe: Go back in time to the Neanderthals and visit their former rock houses.

Cycling across the voie verte: This cycling route runs directly along Sarlat and is recommended for those who want to see more of the area.

Visit the different castles in the neighborhood of Sarlat

Take a look at the house 'Maison forte de Reignac': a peculiar house built on a rock wall that brings you back to earlier time
More activities in Dordogne
Check out the full destination page with all my tips for Dordogne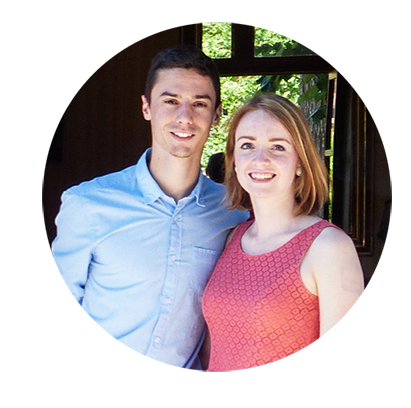 Hi! I am Lisette and writer  behind Traveltipsfrance.com
As a child I came to France every summer and in the beginning of 2018 decided to move to France. With my site I aim to inspire everyone that wants to travel or move to France.
If you want to visit the city at your own convenience, I would recommend you to book a hotel or bed & breakfast directly in the city. 
Chambre d'hôtes Ô Clair de Lune – This bed and breakfast is a 15-minute walk from Sarlat's old town center. It is a beautiful old and authentic home with French shutters. It also has a wonderful swimming pool! 
Appartement Le Cardinal  – This apartment is located directly in the old city center of Sarlat. It is a building from the 17th century that has been completely renovated. There is a kitchen and a private terrace with a small 'paddling pool' to cool off during hot summer days. 
Les Chambres d'Hotes chez Alisa et Daniel – The best bed & breakfast right in the heart of Sarlat. It has very nice and modern rooms and every morning a delicious breakfast is served for you.
This post contains affiliate links