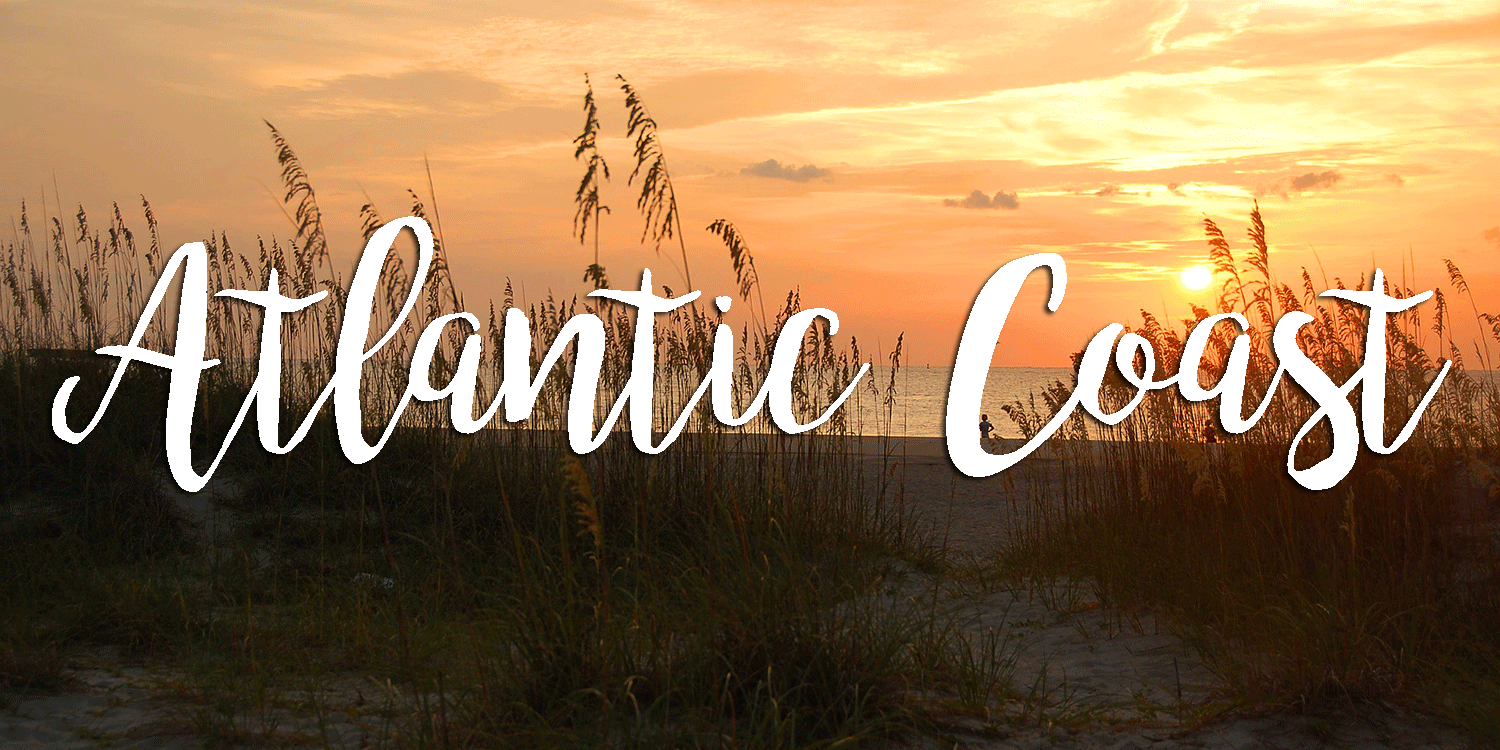 The Atlantic coast, is known for its long beaches of fine sand and the (sometimes huge) waves. Sometimes you'll have to be really careful when you get in to the water, as the waves may come at you and make you fall down into the water! The south in particular is therefore very suitable for surfing or body boarding. But there is plenty to do and see in this area beside going to the beach.
Cities
There are a number of beautiful cities to visit: Go walking or biking in the the beautiful city of Bordeaux for example. Or visit the coastal towns of Biarritz and Mimizan. In Biarritz, for example, you can visit a palace that once belonged to Napoleon. in Mimizan are many surf schools where you can take one or more surf lessons.
Nature
The Atlantic coast region holds a large nature park: Parc naturel régional des Landes de Gascogne. The nature of this park is untouched and different kinds of animals call this place their home. At the lake de León you can relax in the green grass and under the trees. There is also a possibility to rent a boat to sail further down the river towards the sea. Besides this nature park it's no secret that the coastline itself is a wonderful part of nature. The beach, the dunes and the sun set are not to be missed when you spend your vacation in this region. 
Activities
Taking a surf lesson or catching the waves with a bodyboard is an essential activity when visiting the Atlantic coast. It's clear that the ocean is not without dangers. In addition to the activities of the sea, you can also go cycling and mountain biking through the forest. The region is mainly flat, making it suitable for less sporty types and children. Finally, there are a number of very cool castles and old villages in the region that are certainly worth a visit.
Tourtips
There is always something to do at the Atlantic ocean. Make unique memories and book a guided tour. Below a selection from the range: