Visiting Paris can be done by metro. Of course this is a fast and cheap way of exploring the city, but it will mainly result in you spending the day in a warm, smelly and stuffed cabin. It will definitely not give you the full experience of the city! I prefer to visit Paris by foot and appreciate the beautiful monuments and buildings. Below I'll give you my ultimate one day Paris travel guide.  
7.30 am – 8.30 am: Breakfast
Enjoy a famous and delicious French breakfast with pain au chocolat, almond croissants and other delicious French sandwiches before you set off. Make sure you'll stuff yourself with all these delicious treats and give yourself a good head start for the day!
9 am – 12 am: Eiffel Tower
Go to the Eiffel Tower as early as possible and try to order your tickets online in advance. This will help you skip most of the lines so you can be the first to enjoy the beautiful view of the city. The Eiffel Tower will open during the summer period (June 15 – September 1) at 9:00 AM and outside of these dates at 9:30 AM. And might there be a waiting line which takes to much of your time, just take the stairs, you'll be proud of yourself!
12.30 am – 13 pm: Arc de Triomphe
From the Eiffel Tower you can go across the the water and then turn right (30-45 minutes) to the Arc de Triomphe, but you can of course also take the metro. Both are recommended, while walking you can see more of the beautiful buildings of the city, but the metro will take you there a lot faster. I would not recommend you to climb the Arc de Triomphe, it is not that special.
13 pm – 14 pm: Lunch at the Champs-Élysées
From the Arc de Triomphe you can take a walk over the Champs-Élysées towards Place de la Concorde. You will pass Ladurée, a boutique where they sell the best macaroons in France. You can also have lunch here (although it is expensive). There are many other lunch options however which are much less expensive. Just sit down somewhere or follow your way with a sandwich in your hand :).
15 pm – 16 pm: Relaxing in the Jardin des Tuileries
Continue your way towards the Louvre museum, on the way you will pass Le Grand Palais and Le Petit Palais, both beautiful buildings and worth a visit. Before you enter the busy and huge Louvre museum, it's nice to relax a little bit. You can do this along the fountains in the Jardin des Tuileries. Just grab a chair or sit on the edge of the fountain.
4 pm – 7.30 pm: Louvre
The Louvre is a museum where you can walk around for hours, even days. It is a huge museum where you'll have to choose what you want to see. Of course there is the Mona Lisa, but they also have a beautiful collection from Ancient Egypt, which I found to be very interesting. So take a look on in advance what you want to see, and oh yes: Buy your tickets in advance too 🙂
8 pm – 9 pm: Notre Dame
After the Louvre you can walk via the Pont Neuf to the Notre Dame. It's possible to visit the cathedral from the inside but there are often huge waiting lines, unfortunately!  Perhaps they are less long in the evening (at 8PM around French dinner time), so you might be lucky. 
9.30 pm – 10.30 pm: Seine river Cruise
To finish your day and this one day Paris travel guide hop on a boat for a delicious dinner cruise on the Seine river. This cruise lasts approximately 2.5 hours and takes you once again to all the attractions that you have seen during the day, except that at this time all the buildings will be beautifully lit! A cruise with dinner included is pricey (around 69 euros), but you can also book without dinner which is only about 15 euros. The choice is yours!
What is your ultimate Paris travel guide?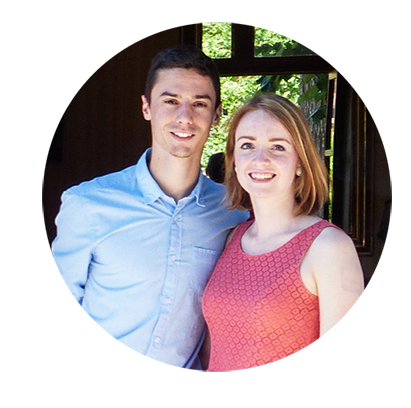 Hi! I am Lisette and writer  behind Traveltipsfrance.com
As a child I came to France every summer and in the beginning of 2018 decided to move to France. With my site I aim to inspire everyone that wants to travel or move to France.
One of the best budget hotels in Paris. It's clean and modern. Close to the trainstation. 
This post contains affiliate links