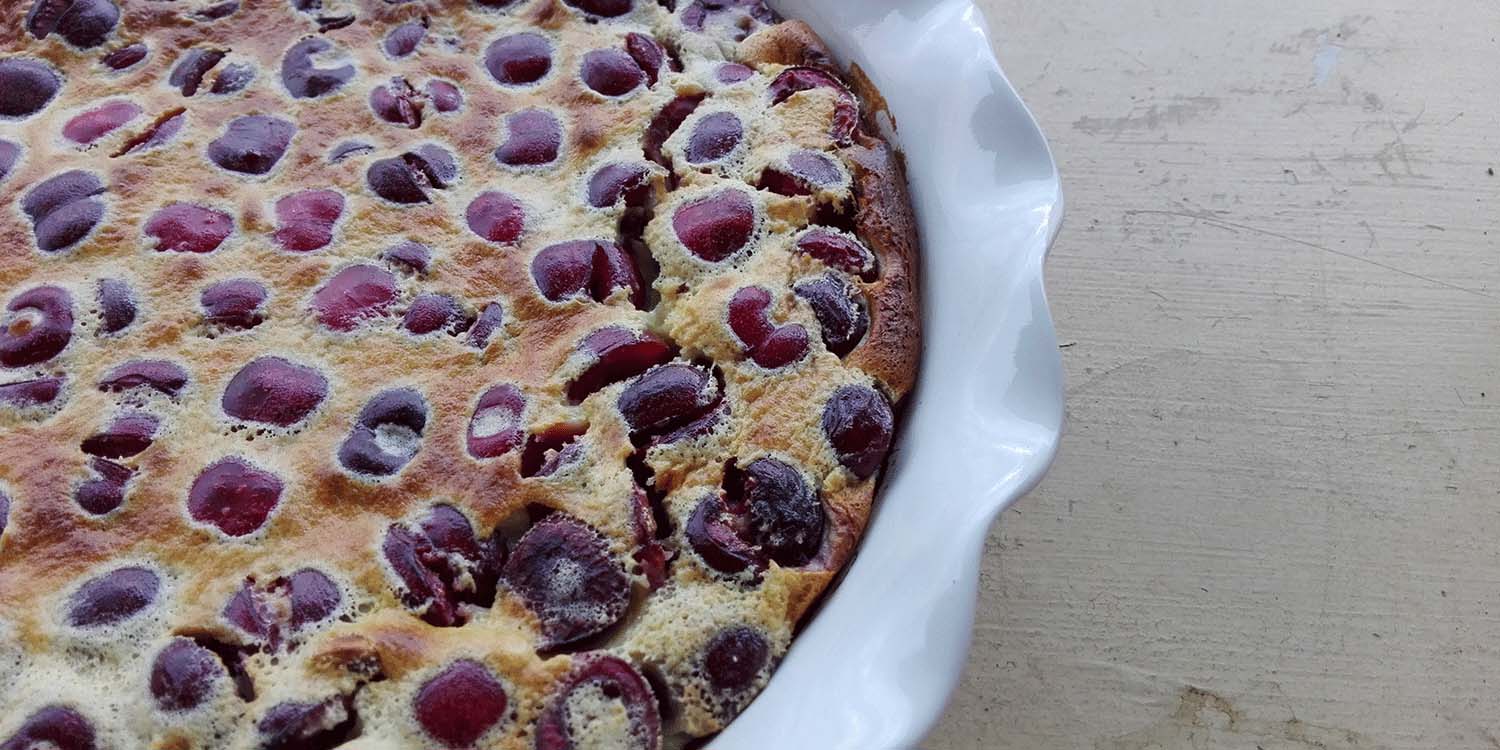 During cherry season I usually get a lot of cherries from family and acquaintances. Many French people have a cherry tree in their garden and the harvest is enormous. They are just not able to eat all of them by themselves so they like sharing them, and I don't say no to that. Time to make a real French clafoutis! This cake is a light cake and perhaps even one of the healthiest (i.e. low in calories). I give you the recipe of a clafoutis which I gave my own twist.
What you'll need (8-10 p)
500 grams of cherries

3 eggs

50 grams of sugar

A little bit of salt

80 grams of flour

2 tablespoons of creme fraiche

200 mL of milk

2 tablespoons Amaretto liqueur

A little bit of butter for greasing

Icing sugar for garnish
How to make French Clafoutis
Remove the pits from the cherries. The original recipe says to leave them, but I don't taste any difference and I don't like having to eat very 'carefully' to not bite on the pits. Put a bit of butter in the baking dish and cover the bottom with cherries.
Mix the eggs with the sugar and carefully add the flour. Add the milk, creme fraiche, salt and amaretto. Pour the mix over the cherries and bake in the oven for 25 minutes at 210 degrees Celsius.
Allow to cool completely and garnish with some icing sugar.
I personally like to put the cake in the fridge before I eat it.
Enjoy!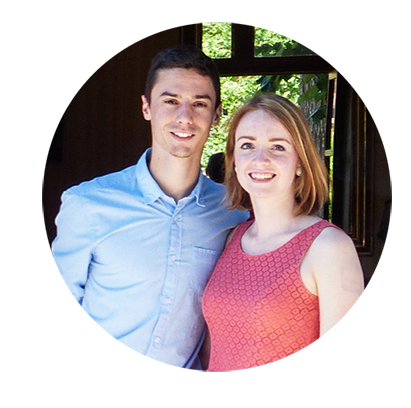 Hi! I am Lisette and writer  behind Traveltipsfrance.com
As a child I came to France every summer and in the beginning of 2018 decided to move to France. With my site I aim to inspire everyone that wants to travel or move to France.