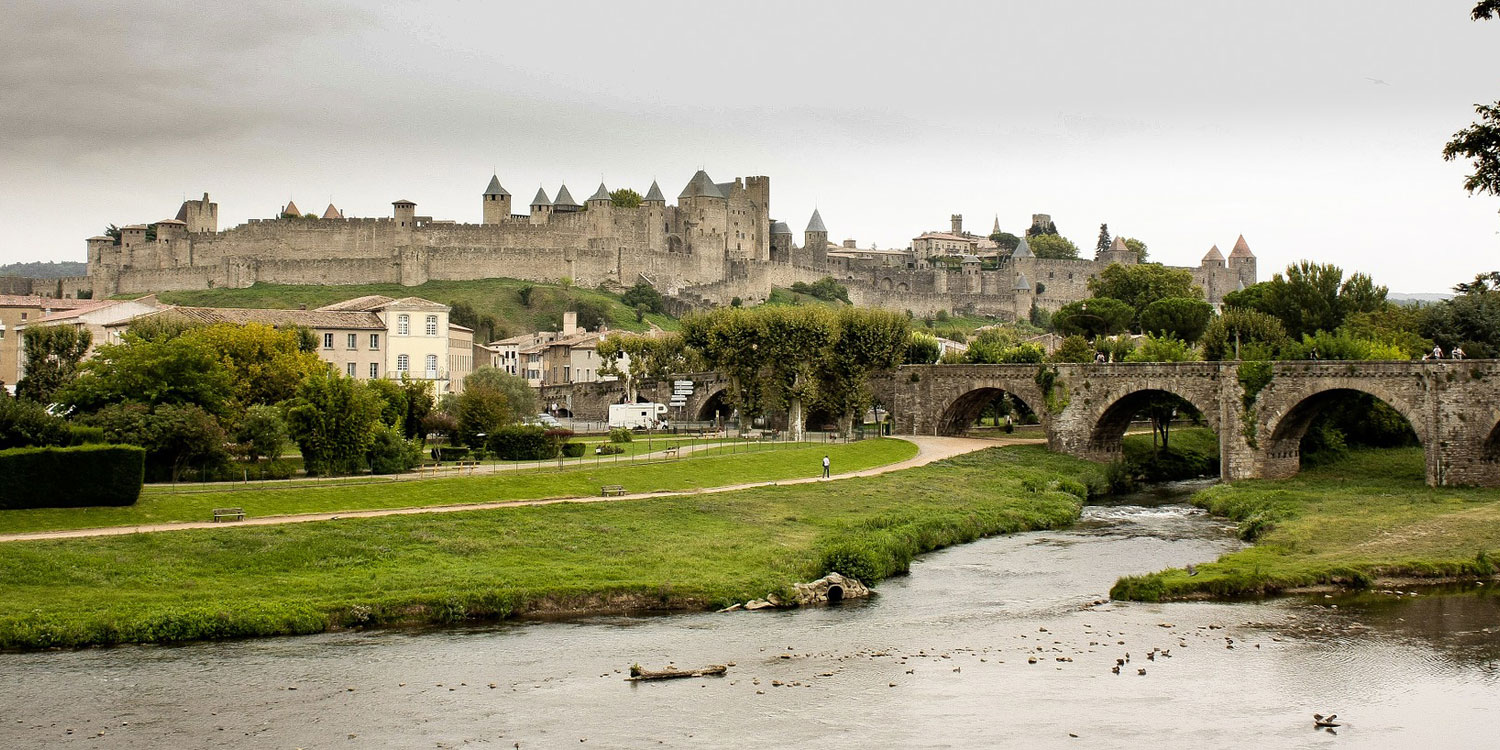 As I child I would visit France with my parents, brother and sister. I loved visiting old caves, castles and so on. I think it's super interesting to learn  about the way people have lived in the past. The city of Carcassonne is one of those places. It's the most beautiful preserved medieval city of Europe. It's not without reason listed as a UNESCO world Heritage!
History
The city of Carcassone is incredibly old. It's origin lies around the 8th century BC. However, the city we admire nowadays is dated much later. The inner wall was built in the time of the Roman conquest, around the 4th century AD. The city was strategically located on the Via Aquitania, a Roman trade route.
During the Crusades, in the 12th century, the city was besieged. After two weeks of siege, the city had to surrender due to a water shortage. The outer wall was subsequently built in the 13th century.
The plague broke out in the 14th century and a famine followed. Then the centenary war broke out, causing the city to be burned down and looted.
What's nice about Carcassonne is that the old part of the city is still inhabited. This keeps the city alive which makes it more than a tourists attraction. 
To do and to see
A few things to do in Carcassonne:

Walk through the so-called "lices".

This is the space between the two walls.

 

This way you can walk along a very large part of the old city wall.

Visit the Basilica Saint Nazaire.

Walk over the old bridge: t

he only connection between the upper and lower city

Visit the Carcassonne festival.

This takes place in June – August.

There is, among other things, theater, circus and music.

A big fireworks show will be held on July 14.
---
Some extra tips
If you are visiting during the holiday season and don't want to bee surround by too many tourists, go early in the morning or at the start of the evening.

During the day it can be very busy and also very hot.

Check out the mini-series Labyrinth, based on the book "The lost labyrinth" by Kate Mosse.

This film was mostly shot in Carcassonne.

Get your ticket here and skip the lines
Book a guided tour to learn more about the city and it's environment.
---
Hoteltips
It's possible to spend the night inside the medieval city of Carcassone. A few hoteltips:
---
Pinterest
Why not pin this for later: