Charente-Maritime is a department located on the Atlantic coast. The area has beautiful and fine sandy beaches, characteristic villages and beautiful islands. At the coast you will find a lot of mussel and oyster cultivation. Although the department is known for its long coastline and many beaches, more inland you'll find authentic villages that are worth a visit. The capital of the Charente-Maritime is La Rochelle. 
La Rochelle
La Rochelle has 100,000 inhabitants and is located in the north of the region. As the city is located on the coast, there is an old harbor which provides picturesque pictures. The Gabut district is also worth a visit, because here you will find colored wooden houses, which do not feel French at all! The market hall attracts many tourists every day, but certainly also residents, who'll buy their fresh products here.
Jonzac
Jonzac is a cozy historic town with old streets and a castle from the 16th century. In the summer months there are nice markets where you can walk around, buy nice souvenirs and have a bite to eat.
Rochefort
The town of Rochefort is mainly known for its former resident Pierre Loti. This man was a seafarer in the early twentieth century and wrote about his experiences based on his travels. The beautiful house of Pierre Loti can still be visited and is definitely worth a visit.
Royan
Royan is a place with no less than 5 sandy beaches, perfect for a day at the beach. If you would like to do something active, you can also rent a bicycle and discover the coastline. Or, just relax on one of the many terraces. In addition, Royan is also 'Ville d'art et d'histoire', which means city of art and history. You will find beautiful old buildings from the 50s, a covered market and an old church.
Saint Savinien sur Charente
Saint Savinien is an old trading port where you can take a beautiful walk on the quays and through the narrow streets. Between the rivers is an island with a miniature port where children can sail in their own ship.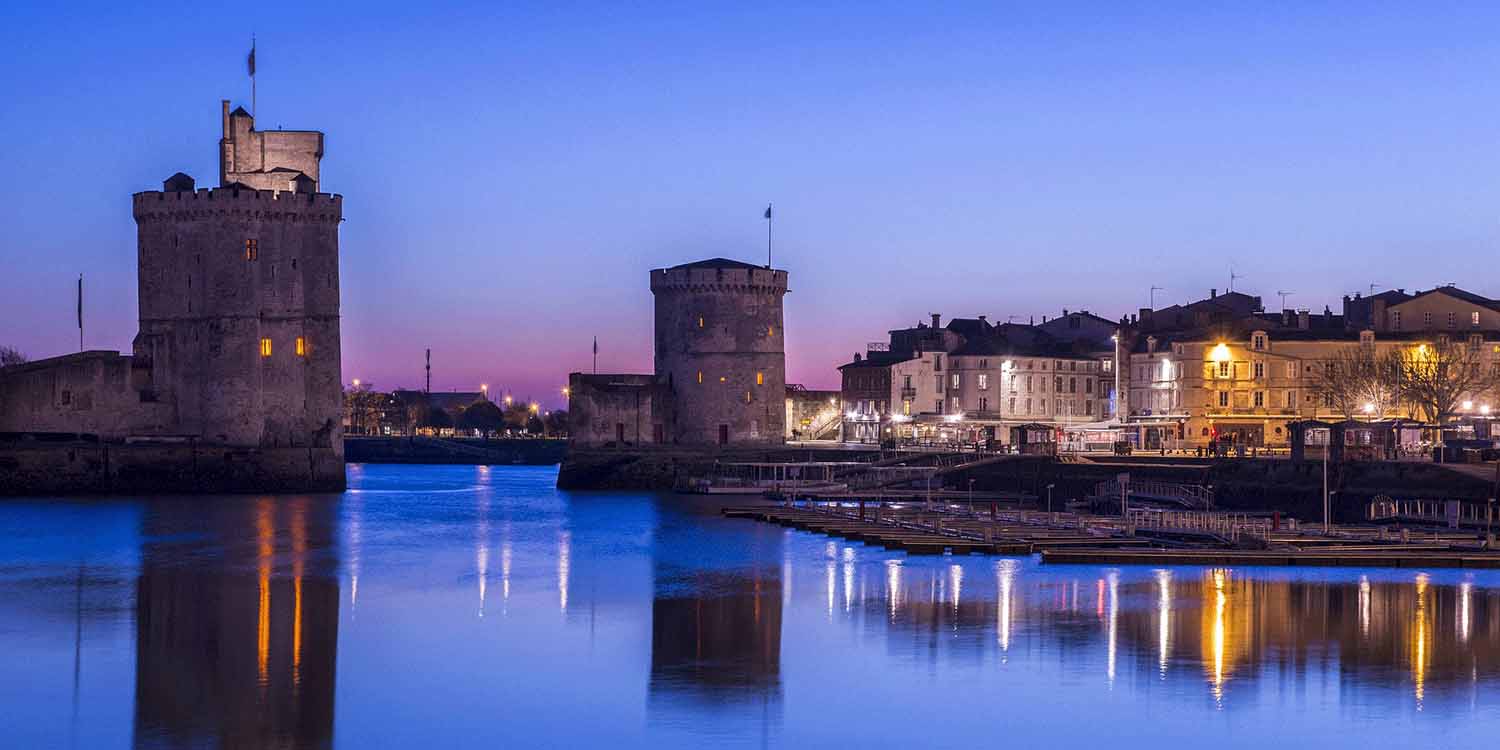 The Marais Poitevin Regional Nature Park
Above the city of La Rochelle you will find a beautiful nature park called Marais Poitevin. You can enjoy walking, cycling, horseback riding and sailing with a boat on the rivers and canals.
Learn about birds at Marais aux Oiseaux on Île d'Oléron 
During a tour of about an hour to an hour and a half you will see all kinds of animals and birds. Many of the birds are free and live in their natural habitat. They keep coming back to this area, as fresh water and food is available for the birds. In the park is a 9 meter high observation tower which gives a nice view over the entire park.
Visit old quarries
For more than 2000 years, the La Pierre de Crazannes quarries were used to build houses, churches and fortresses. Several fortresses in the area have been built. Now there are two hiking trails, one of which can only be walked with a guide. You walk through the woods along the quarry, which produces beautiful pictures. Please note: the walking path accompanied by a guide is not suitable for children under three and dogs. Everyone can participate on the free walking path.
PRACTICAL INFORMATION I La Pierre de Crazannes
ADDRESS: Aire de la Pierre de, 17350 Crazannes
PRICE:  Free
MORE INFORMATION:  Visit the website of La Pierre de Crazannes
Nationaal natuurreservaat du Marais d'Yves
Look for flora and fauna in this beautiful nature reserve. By bicycle or on foot. Mini safaris are organized for children. They can learn about the different animals that live in the area, including foxes, badgers, snakes, frogs and birds.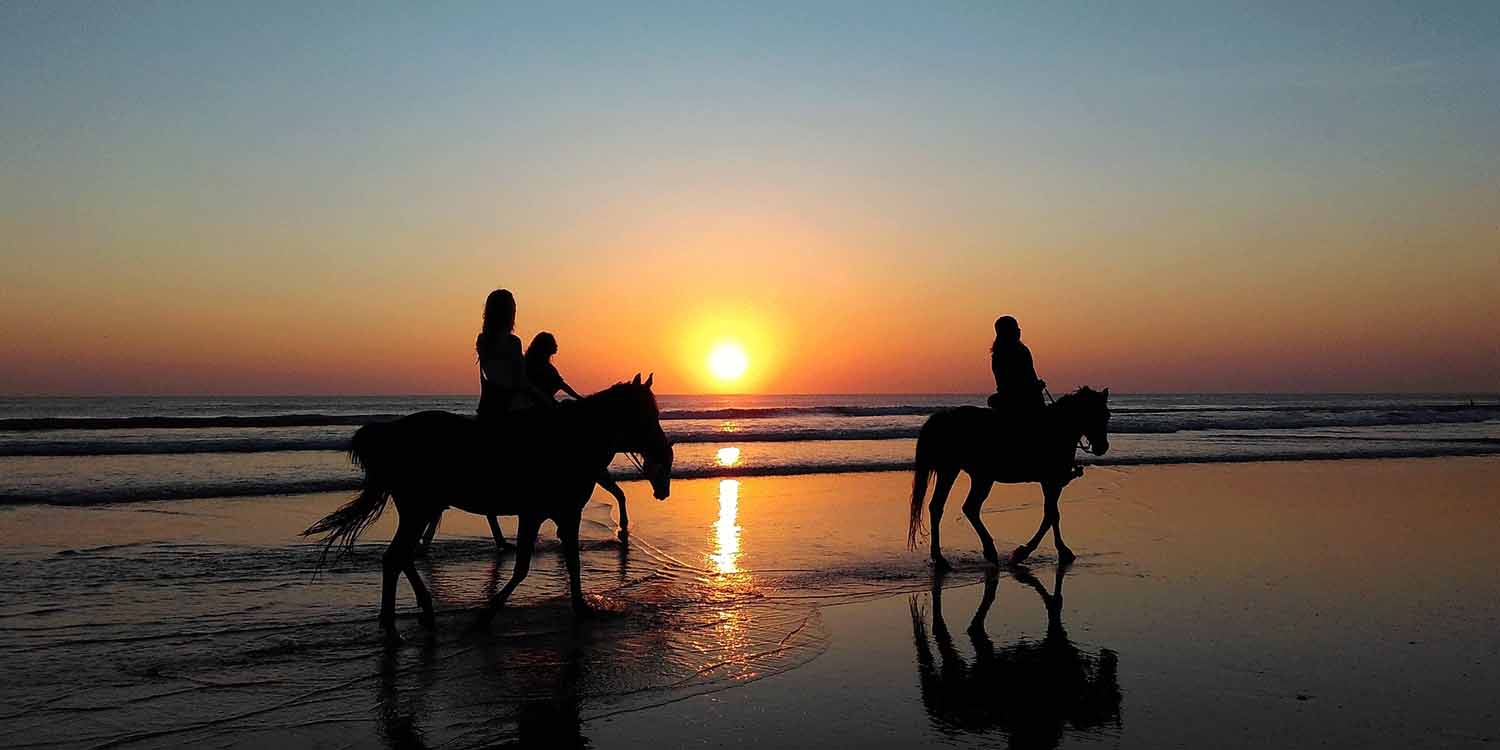 Go biking on the island of Île de Ré
The island of Íle de Ré can be reached from La Rochelle via a landscaped toll bridge. It is a real cycling and walking island. In many different places you have the opportunity to rent bicycles. On the island you have beautiful pieces of forest, dunes, idyllic villages and fine expansive beaches. This island is very popular in the summer months, if you do not feel like mass tourism, visit in the early or late season.
Relax on the island of Île d'Oléron 
Enjoy the peace and nature on the island of Île d'Oléron. Unlike the island of Île de Ré, this island has remained fairly quiet and less touristy. This is probably because the island is less accessible by plane and train. On the island you can enjoy the beautiful nature and wonderful beaches. Just like île de Ré, it is a real cycling and walking island.
Zoo de la Palmyre
This zoo is quite large and beautifully landscaped and you can admire all the famous animals. In the park you can buy bags of popcorn that you can even feed to the giraffes, elephants and zebras.
Visit the aquarium of La Rochelle
In the city of La Rochelle is a beautiful aquarium to visit. Large glass walls with the fishes classified according to the different waters of the world. The fish swim past and over you and you can admire every detail. The aquarium is new and modern and there is also plenty to do and discover for the little ones. Highly recommended!
Go puzzling at Le Château des Enigmes
Literally translated, this is the castle of enigmas. It is a cool old castle which is very nice for children, because there is a whole puzzle tour! This is available in English and French, so you will sometimes have to translate, but it is doable. A very nice way to discover the castle. There are also beautiful picnic areas at the castle.
Take a horse riding trip on the beach
Enjoy horseback riding on the beach and maybe even into the sea. Lovely against the wind. From young to old, little or a lot of experience, it doesn't really matter. The tour will be tailored to you.
Fort Boyard
This Fort is located off the coast and is built on a large sandbar. It used to be used as protection against the English. The idea of building arose in 1666, by order of the king. This turned out to be an impossible task. Construction did not begin until 1801 and was completed in 1857. Today, the Fort is the site of a popular French television game. You can visit the outside of the Fort by boat. The inside cannot be visited.
Chateau La Roche-Courbon
A beautiful castle which you can visit yourself and with a guide (in French). There is a beautiful castle garden and in addition there is a nice trail and you pass caves that were inhabited in prehistoric times.
This page contains affiliate links