Landes is a wonderful holiday destination on the Atlantic coast. Mainly because of it's beautiful long beaches with dunes. At some places the waves are so high, they are suitable for surfing! If you prefer something a bit more calm, than walking and cycling through the woods and along the beach is great, as Landes knows many cycling paths. And last but not least, definitely visit some towns like Dax and Mimizan.
Mont-de-Marsan
Mont-de-Marsan is the capital of Landes. It is a beautiful city with a lot of history. Two rivers flow through the city, which made trading easy and fast. There are some old trading houses along the river. There are also old city walls and a donjon to visit. In the center you'll find some nice shops, so this city is definitely worth a visit!
Dax
Dax is known for its thermal baths. It is the most visited spa in France. These thermal baths were discovered in Roman times, and they have left their mark on the town. There are also some old city walls and buildings to admire.
Hastingues
Hastingues is an old medieval bastide. It's a small place with several houses and buildings from the 15th and 16th centuries. Signs with information about the history are hanging on the walls of the buildings. This village isn't really vibrant anymore, but if you like history it is certainly a nice place to visit.
Labastide- d'Armagnac
Unlike Hastingues, Labastide-d'Armagnac is a vibrant place. The bastide goes back in time, to the year of 1291. It is one of the best preserved bastides in France. The village is very cute with a beautiful square and nice little streets.
Mimizan
The list is not complete without the most visited surf spot of France. It is a real seaside resort located near the beach. There are many surf schools, I can definitely recommend you to take one or more surf lessons! In the city itself there is plenty to do and there is also a beautiful walking path through the forests and along the coast. 
Parc Naturel régional des Landes de Gascogne
This regional nature park is a bit more inland. It is a huge park that offers a lot of activities like walking, cycling, horse riding and canoeing. 
Nature reserve of Marais d'Orx
A beautiful nature reserve with well-laid out hiking trails. You can walk along the water and can spot birds, reptiles and otters. Turtles even live there! In various places they placed information signs about the different animals that live in the reserve. You are not allowed to bring dogs into the park and the paths are not suitable for cyclists.
Sentier de Decouverte L'Etang de la Mailloueyre
A beautiful walking path constructed along both the beach and through the forest. Definitely worth it when you are near Mimizan!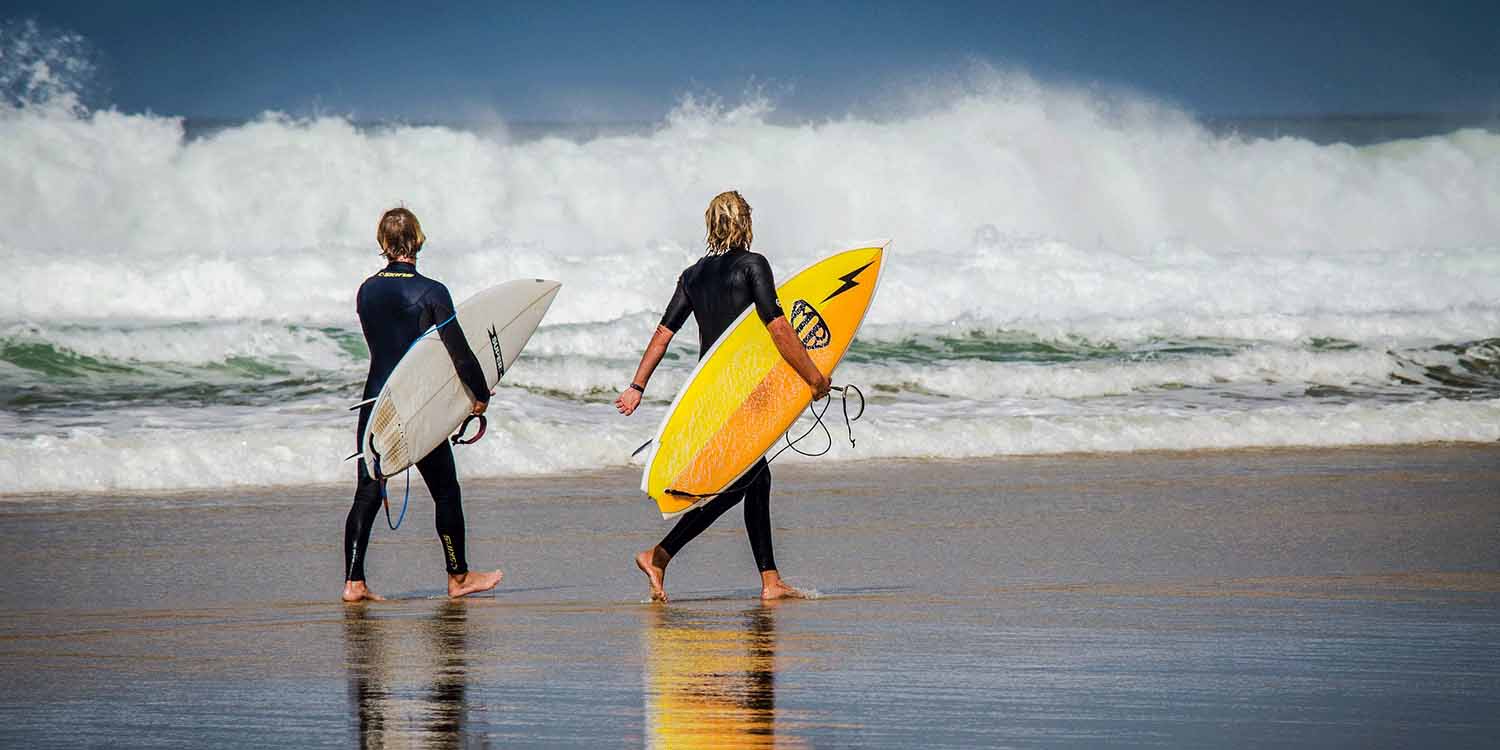 Surfing
Landes is the perfect region for surfing. Surf lessons are offered on all beaches. I myself have been near Vieux-Boucau. My father and brother took a surf lesson here. During a first lesson you'll start with some small waves close to shore that already broke. Try to swim as fast as you can and get up as quickly as possible. It is quite difficult and you may only be able to be able to stand up a few times. The best thing to do is to take several surf lessons.
Horse riding
This region is very suitable for horseback riding. Inland or on the beach, there are many different riding schools that offer this for  tourists. Usually you will go out on a big pony with a small group. If you are not so good at horse riding, the employees will help you and give you a few directions. 
Accro branche
Go to an 'Accrobranche' park. You will find this a lot in France. It is a park in the forest where you can go from tree to tree by climbing, hanging and zip lining. There are different routes, from easy to difficult. I myself have been to such a park several times, it remains fun!
Cycling
Cycling is one of the best activities in Landes. The landscape is mostly flat and there is a lot of forest. More than 600 kilometers of cycle paths have been laid through the forest and along the beach. Mountain biking is also a good option if you like to be a bit more adventurous. Ask for the possibilities at the tourist offices or the reception of your place of residence.
Go to a water park
Several water parks can be visited in Landes. You can find them in the form of swimming pools or landscaped parks in sea. Always great for a day of water fun. 
Canoeing / kayaking
On a hot summer day, canoeing is your choice of activity. You can choose from either a relaxing trip in the calm water of the salt water lakes or a bit more wild in open sea. Kayaking at open sea takes a special kind of kayak which helps you to catch some small waves in order to be able to get back to the beach. It's a lot of fun!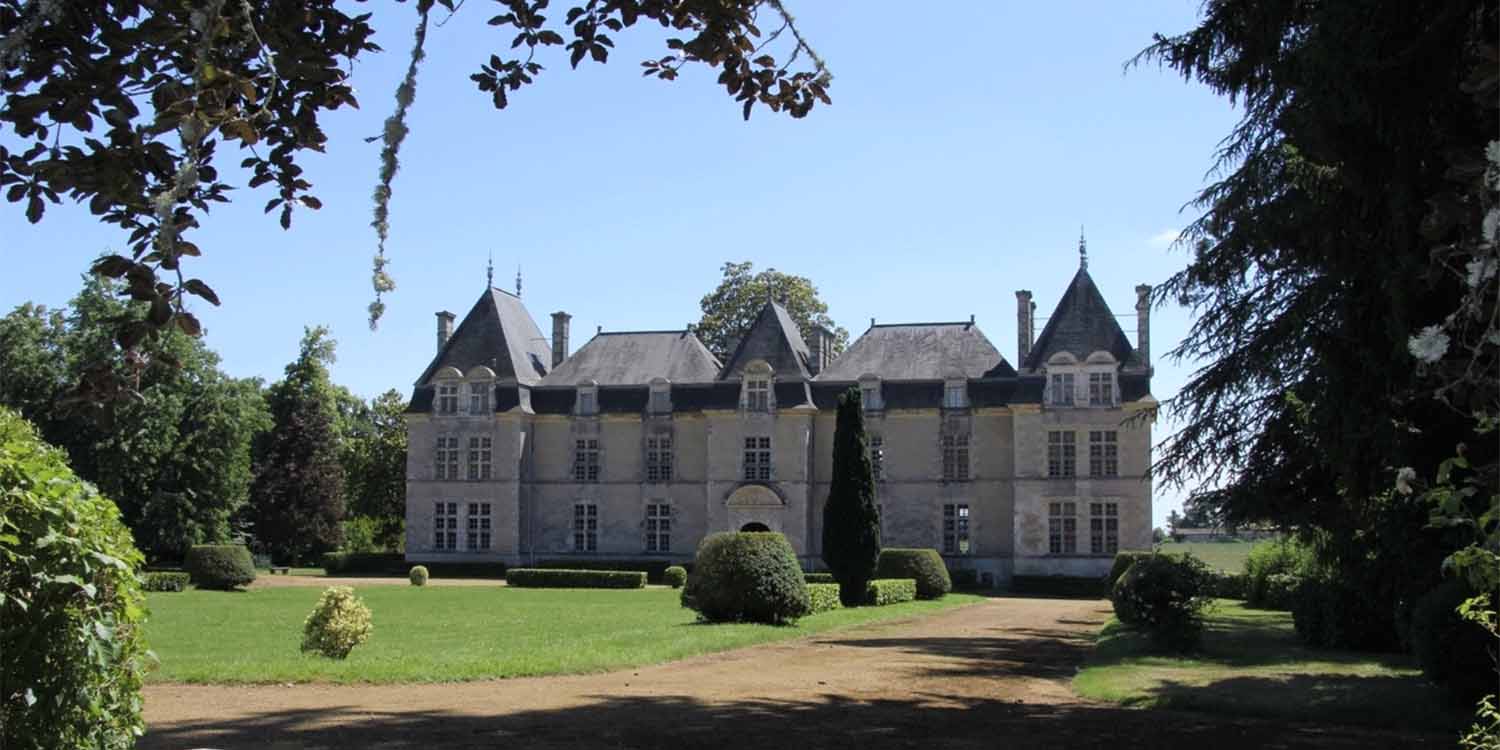 Château de Ravignan
This is a beautifully preserved castle with fully furnished rooms. It has been owned by the same family for several centuries and is still in use today. Wine is also produced, including mainly the alcoholic beverage Armagnac. The tour is given by one of the members of the family and everything is explained. Sometimes you'll need to book a tour in advance, especially during low season. 
Beautiful hotel and spa at the capital city of spa retreats: Dax
This page contains affiliate links