Near the picturesque village of Les-Baux-de-Provence lies the Carrières de Lumières, a quarry where bauxite was once used for the construction of the villages in the area. Now it is an interesting site where you can enjoy a beautiful spectacle.
Paintings come to life
After buying a ticket you'll walk through a door into a big, dark open space. At first you'll mainly hear the sounds, but then everything comes to life: the paintings of, for example, Van Gogh, Picasso and other famous painters are projected on the walls, the ceiling and even the floor. The projections are all around you, and it's very impressive.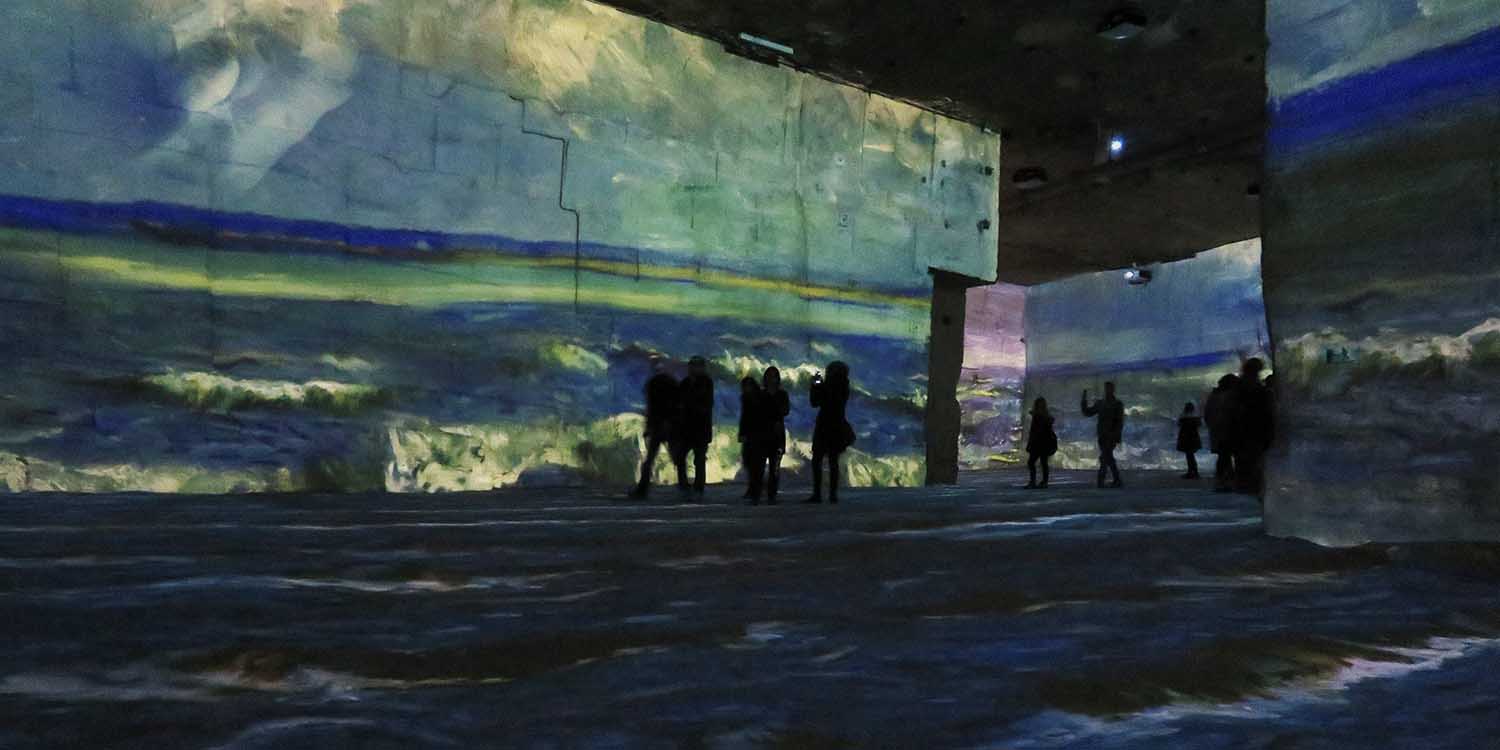 Every year a different show
Every year there are other exhibitions. In 2019 it was van Gogh and the Japanese dream. They were both very beautiful and it made me feel like I was a part of the painting, as they were all around me. This year the show is about Dali and Gaudi. 
At the end of the exhibition, a loud applause is given. You can stay as long as you want, the shows are being replayed.
Practical information
Opening times: The Carrières de Lumières will re-open in March. For the actual opening times, check out their page.
I would recommend that you pay a visit immediately at opening time or late in the day, because it is incredibly busy and that makes parking a bit more difficult. In addition, the exhibition is also much more fun to visit when it is less busy.
Prices
adult: 13 euros.

children between 7 and 17 years old: 11 euros.

Children under the age of 7 are free.

You can also get a ticket for 2 adults and 2 children, which costs 37 euros (= 11 euros discount)
Address: Route de Maillane, 13520 Les Baux-de-Provence
Parking: Parking is free, but if you park at the village of Les-Baux-de-Provence, it will cost you 5 euros for the first hour, 6 euros for two hours and 6.50 for three hours, etc.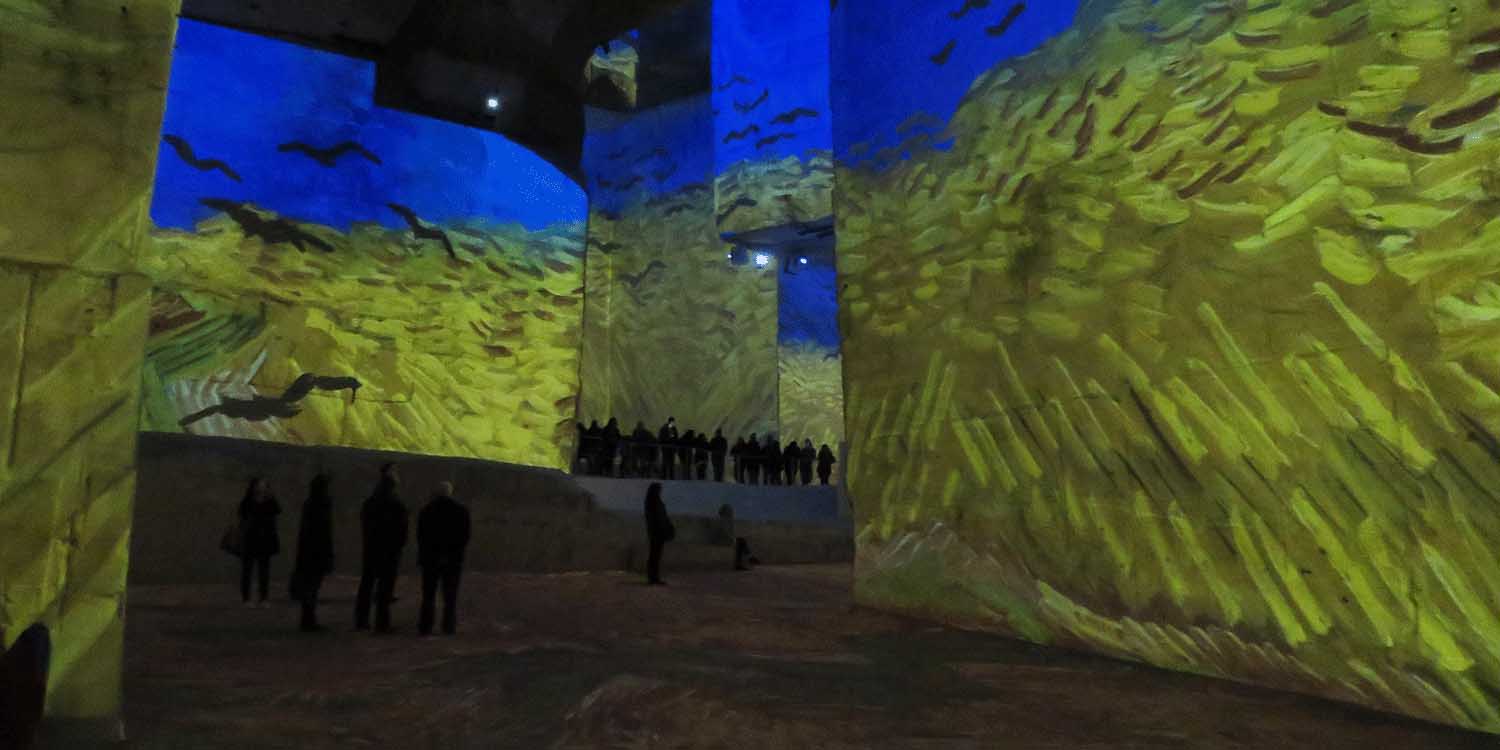 ---
Guided tours
There are some guided tours that will take you the the site and also guide you to other places in the region. Take a look below for the possibilities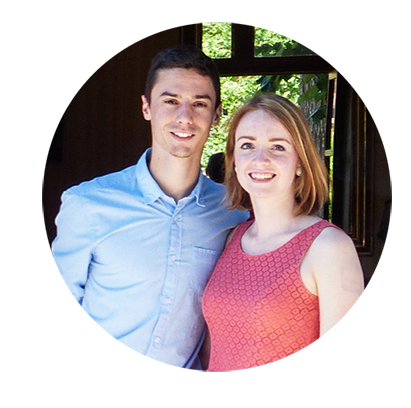 Hi! I am Lisette and writer  behind Traveltipsfrance.com
As a child I came to France every summer and in the beginning of 2018 decided to move to France. With my site I aim to inspire everyone that wants to travel or move to France.
Le Mas d'Aigret – Great hotel with a nice view on the valley. In some of the rooms the old atmospheric walls are still visible and this gives the hotel a lot of character! 
This post contains affiliate links