The village of Grignan is located in the midst of lavender fields. It's a nice little village with small streets, terraces and tourist shops. The village has been build on a hill, with the castle at the very top.
The best period of the year to visit this castle is between mid-June and mid-July. The lavender is blooming so you can shoot beautiful pictures! There is a parking lot next to the lavender field from where you have the best view of the village of Grignan and it's castle.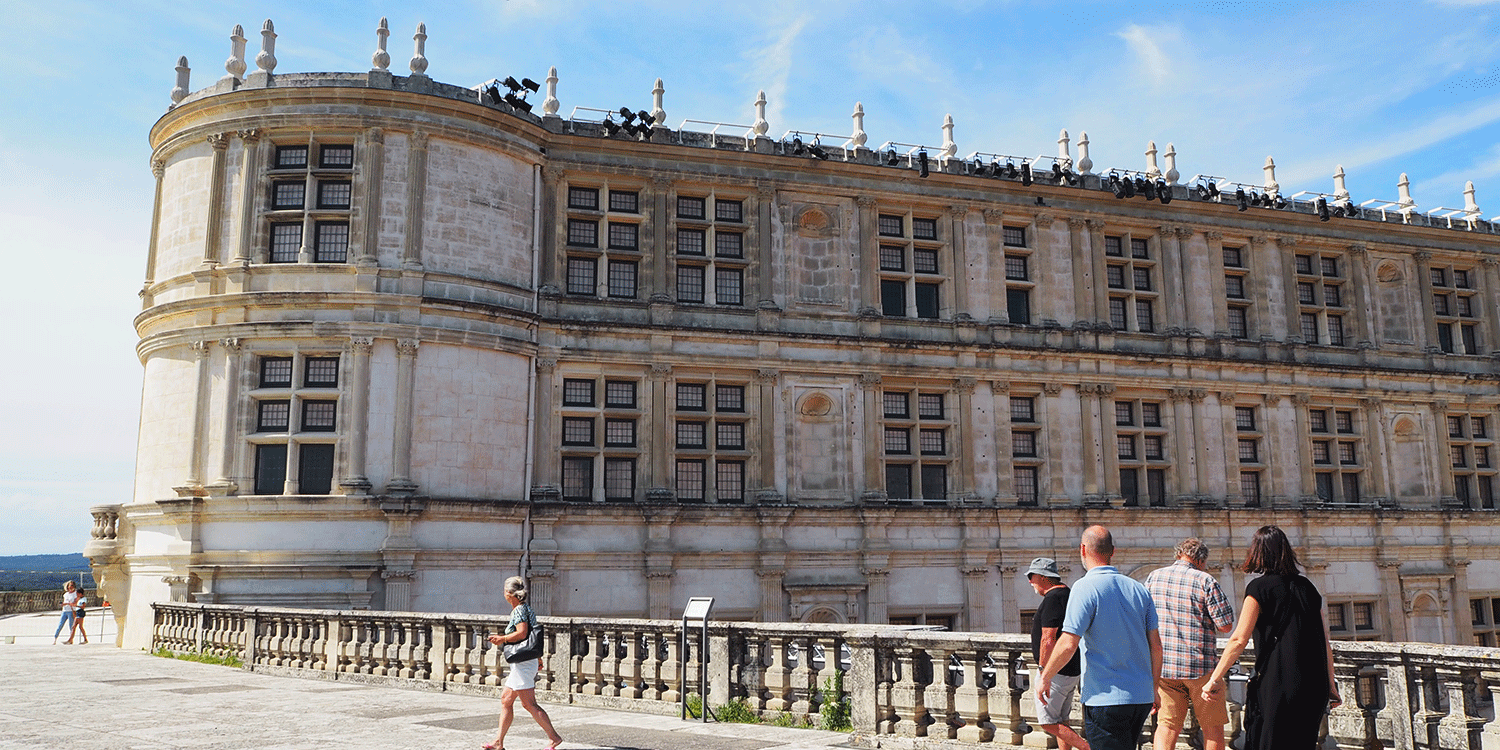 The castle it's terrace can be visited. If you only want to visit the outside of the castle it costs 2 euros per person. Visiting the different rooms of the castle costs a bit more.  When the sky is clear you'll be able to see the Mont Ventoux from the terrace.
Address parking lot :  34 Rue du Grand Faubourg, 26230 Grignan
---
Restaurant tips
There are some great restaurants at Grignan. I listed some of the best for you:
L'heureux Hazard – Very good food for a fair price, this one won't let you down!
Clair de Plume Gastronomique – Beautiful restaurants, beautiful plates of food. This restaurant has 1 Michelin star.
L'Epicurieux – cozy restaurant with a nice terrace 
Hotel tips
There are a few great hotels and bed & breakfast in Grignan. Check the map here below for a complete overview.
---
What to do in the area of Grignan
The area of Grignan is very beautiful. It's the beginning of the Provence region which you can see on the many lavender fields that you can find here. Hereby some tips:
Take the car and make a lavender tour

Visit the village of Mirmande, one of the most beautiful villages of France

Take a daytrip to the Mont Ventoux, the 'bare' mountain

Visit the Romain remaining of Orange, among which the beautiful old theater

Visit one of the many Provencal markets or flea/brocante markets
---
Pinterest
Did you think this article was interesting? Let's pin it for later.